Dr. Mary R. Brooks
What's New?
New in 2018:THE FUTURE OF OCEAN GOVERNANCE AND TRAINING: Essays in Honour of Elisabeth Mann Borgese (1918‐2002) edited by the International Ocean Institute Canada. Essays by more than 80 experts including eight on marine transportation, edited by Mary R. Brooks.
Just out: Frost, James D. and Mary R. Brooks (2017), Short Sea Shipping and Ferries, in The Routledge Handbook of Transport Economics, Jonathan Cowie and Stephen Ison (eds.), 325-347. This chapter consolidates a decade of short sea work and includes a discussion about successful ferries and how operations can fail.
Now in print: A Chilean Maritime Highway: Is It a Possible Domestic Transport Option?, Transportation Research Record, volume 2611, pages 32-40. This paper was originally presented to the Transportation Research Board (session 816) on 11 January 2017. The presentation is available for download on the Speeches and Webinars page.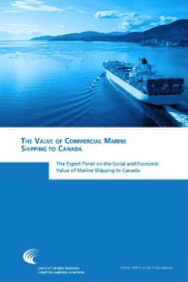 Report available for download: The Council of Canadian Academies' Expert Panel (chaired by Dr. Brooks) assessment on The Value of Commercial Marine Shipping to Canada was released on May 25, 2017.
Recent publication: Mary R. Brooks, Kevin B. Cullinane and Athanasios A. Pallis (2017). Revisiting Port Governance and Port Reform: A Multi-country Examination, Research in Transportation Business & Management, Click here to go to ScienceDirect to download the article. (There may be a fee.) If you are interested in a listing of all the articles in the volume, click here for a listing of all the articles with direct links to the ScienceDirect purchase site for each.
Online Article: Brooks, Mary R. (2017). Disruption on the Docks: How Automated Terminals Could Impact Global Trade, Reconnecting Asia, February 7.
Now in print: Brooks, Mary R. (2017). A new direction or stay the course? Canada's port-specific challenges resulting from the port reform program of the 1990s, Research in Transportation Business & Management, Click here to go to ScienceDirect to download. (There may be a fee.) 
About Us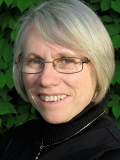 My transportation practice focuses on understanding my clients' needs and helping them create value for those they serve. This may range from conducting credible research, acting as an expert witness, seeking answers to "too hard" questions, running a focus group or providing corporate education in the transportation management and international marketing fields. As an educator, I delight in helping companies bring staff skills in middle and senior management to a higher level of critical thinking.
My research and consulting work focuses on transportation and global supply chain management, and I am particularly interested in the relationships between the buyers and sellers of transportation services. With a keen interest in how to make Canadian supply chains better, and enthusiasm for the world of shipping and ports, I founded the Port Performance Research Network in 2001 to examine how to make ports more effective in adding value to their users' supply chains through governance reform and benchmarking. That network has gone viral, with 60 scholars around the globe. Since 2003, I also have had an active research program in the area of short sea shipping, as I believe that we need to move as much cargo by sea as possible in order to do our part to mitigate climate change impacts from goods movement. Encouraging modal switching and convincing ports to care about creating value for customers have become my wicked challenges. 
Contact Information
mobile: +1-520-270-2194 (Feb 3 to April 2018)
e-mail: maryrbrooks@mac.com
Download my CV by clicking on the link: Current CV