What's New?
The COVID-19 Pandemic limits consulting work to that which can be undertaken virtually (a challenge globally shared by many international consultants). Still, visit the 'Service and Boards' tab has three new activities and the Research tab has new content.
Just published. Brooks, Mary R. and Geraldine Knatz (2021). Seaports. In International Encyclopaedia of Transportation, Roger Vickerman(eds). Vol. 3, pp. 299-304. UK: Elsevier Ltd.
Conference Presentation May 18. Mary R. Brooks, Geraldine Knatz, Athanasios A. Pallis and Gordon Wilmsmeier (2021), Visibility in Canadian Port Governance Transparency: What Do Stakeholders Expect? Proceedings of the Canadian Transportation Research Forum, May 17-18, Fredericton, NB. For a copy of the paper or the slides visit the Speeches and Webinars tab.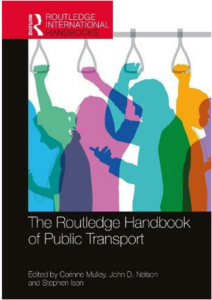 Out in hard copy. James D. Frost and Mary R. Brooks (2020). Seeking Economic and Social Success with Sustainable Urban Ferry Services, in Handbook of Public Transport, Eds: Corinne Mulley, Stephen Ison and John Nelson, Routledge. Chapter 16, 210-223. ISBN:9780367418724. Download the flyer with promotional pricing.
Appointment: Dr. Brooks is Chair of a study committee of the U.S. National Academies of Sciences, Engineering, and Medicine. The study is conducting an assessment of the effectiveness of the U.S. Coast Guard's oversight of recognized organizations (ROs) and its impact on compliance and on the safety of vessels inspected by such organizations.
Now Released (OPEN ACCESS): Mary R. Brooks, Geraldine Knatz, Athanasios A. Pallis and Gordon Wilmsmeier (2020). Transparency in Governance: Seaport Practices. This research is timely given Canada's Port Modernization Review.
Honoured by NASEM, February 2020. Dr. Marcia McNutt, President of the U.S. National Academy of Sciences, Engineering, and Medicine has named Mary R. Brooks as a National Associate. The National Associates program recognizes exceptional pro bono service to National Research Council activities and programs.
About Us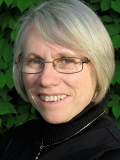 My transportation practice focuses on understanding my clients' needs and helping them create value for those they serve. This may range from conducting credible research, acting as an expert witness, seeking answers to "too hard" questions, running a focus group or providing corporate education in the transportation management and international marketing fields. As an educator, I delight in helping companies bring staff skills in middle and senior management to a higher level of critical thinking.
My research and consulting work focuses on transportation and global supply chain management, and I am particularly interested in the relationships between the buyers and sellers of transportation services, and how regulators set the rules of engagement for that relationship. With a keen interest in how to make Canadian supply chains better, and enthusiasm for the world of shipping and ports, I founded the Port Performance Research Network in 2001 to examine how to make ports more effective in adding value to their users' supply chains through governance reform and benchmarking. That network has gone viral, with 60 scholars around the globe. I have also been passionate about the world of liner regulation, and am most keen to see carriers, shippers and ports balance their interests in a collegial way. Finally, since 2003, I also have had an active research program in the area of short sea shipping, as I believe that we need to move as much cargo by sea as possible in order to do our part to mitigate climate change impacts from goods movement. Encouraging modal switching, urging regulators to understand the complexities of this industry, and convincing ports to care about creating value for customers have become my wicked challenges. 
In 2018, Mary R. Brooks was recognized for her lifetime contribution to the field with the Onassis Prize in Shipping.
Contact Information
Mobile: +1-902-818-2539
e-mail: maryrbrooks@mac.com
Download my CV by clicking on the link: Current CV